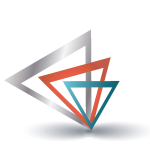 I'm a technical business writer who can help you improve your operations!
I'm the best fit for your company if you're looking for a writer and someone who:
Delves into the internal workings of your organization or designated department to find "holes" and implement solutions.
Finds the innuendo in the mundane and sifts through the fat to find the meat… the gist of what you're seeking.
Researches topics in-depth and looks at every angle to develop a solid plan of attack.
Makes complex subjects understandable.
Runs with your specifications and does what it takes to deliver the results you want, on time.
Pays attention to details, sometimes to a fault.
Easily adapts with you to changing business priorities, objectives and timelines.
I've helped companies meet their goals and objectives, as a corporate technical writer and now freelancer, in a variety of ways:
Researching, writing, and implementing programs like fraud prevention, corporate ethics and auditing
Researching and summarizing federal, state and local regulations for corporate compliance in claims processing and reporting
Writing, editing and communicating operational, desk-level and compliance-related policies and procedures for internal and external end-users
Gathering data, analyzing it and issuing reports for audits, qualitative research, finance and accounting
Performing work-flow studies, for claims and credentialing departments
Creating content for an on-line membership site, including exercises, biographies, articles and tips rooted in spiritual and personal growth
Writing and editing workbooks for spiritual retreats and personal development teleclasses
Writing newsletter and blog articles for a health and wellness website
Creating event flyers and e-mails
Assisting attorney with research for an Intellectual Property case
Ghostwriting a non-fiction book focusing on history and geology
So if you aren't looking for a technical writer with an IT specialty or a subject matter expert, but instead want a writer who can research, analyze, and document any aspect of your business, then give me a call or drop me a note and let's see what we can accomplish together!