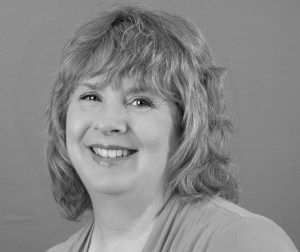 I'm Shelley Abrams, professional writer with close to 30 years experience as a corporate writer and freelancer. My specialty is technical writing. I especially thrive on projects that combine my knack for thorough research with my love of writing. I enjoy the diversity writing offers. Writing is in my blood and I've been a writer since at least junior high school.
I want to be clear about what I am and what I'm not. I'm a freelance technical and business writer. I am not what you would call a subject matter expert but I've written on a number of subjects. I am not a copywriter, nor am I an IT specialist but I can write for either.
My Professional Background
My industry experience is varied but predominantly in health insurance and more recently personal development and qualitative research. In my over 23-year "corporate" career, I excelled as an analyst, researcher, technical writer, editor, auditor and program creator.
As a financial analyst I wrote financial internal control policies and variance reports; the CFO said I had a knack for taking something complicated like GAAP and breaking it down to something anyone could understand.
Working in compliance I researched and summarized regulations. I created and implemented ethics and fraud prevention programs; parts of the fraud prevention program I developed were adopted by the California Department of Health Services.
In HR, I was a technical writer and project manager. I wrote employee handbooks, co-created drug testing and pre-employment testing programs and trained employees nationwide.
While in provider relations, I wrote policies and procedures for delegated entities and provided training. I assessed credentialing departmental inefficiencies and set up operational and performance guidelines. I developed an audit program for monitoring incentives offered to physicians and medical groups, which led me to become an auditor.
As an auditor I conducted workflow studies of the claims department, identifying deficiencies resulting in a change of supervisory staff. I audited physicians and medical groups for billing practices and claims processing compliance, uncovering suspected fraud – one physician voluntary gave up his license after evidence was sent to the judicial arm of the Department of Managed Health Care and two medical groups were sanctioned due to audit findings. I wrote the extensive Delegated Oversight and Audit Guide in response to the continually changing heavily-regulated claims processing environment in California. I wrote and submitted findings to internal and external entities as well as mandatory performance reports and audit results to regulatory agencies.
I branched out on my own as a freelancer in 2010. Since then, I've done extensive research and writing in the spiritual and personal growth arena. I guest blogged and created content for a related membership site. More recently I've worked on qualitative research projects capturing focus group responses, analyzing data and writing comprehensive findings reports presented to clients for finalization. I'm occasionally a guest writer for a health and wellness blog. I'm also ghostwriting a non-fiction book that offers a unique spin on travel, history and geology.
I've honed my research, analytical and communication skills through my experiences. I easily grasp regulatory context. I'm known for my ability to comprehensively scrutinize data to detect subtle patterns, data discrepancies and hidden messages. I'm comfortable presenting findings in writing and verbally to pertinent stakeholders. I am equally at home training individuals or groups (be it management, clients or employees) on what they most needed to know.
I have an MBA in Information Management Systems, a BA in Finance, an AA in Marketing and a certificate in Non-Fiction Writing.
Outside Interests
In my spare time I like to being in nature enjoying the beauty of the Pacific Northwest or just reflecting in the quiet. I find history, geography and meta-physics fascinating. I also love traveling, meeting new people and experiencing different cultures.
If my skill set and style fits your needs, contact me.